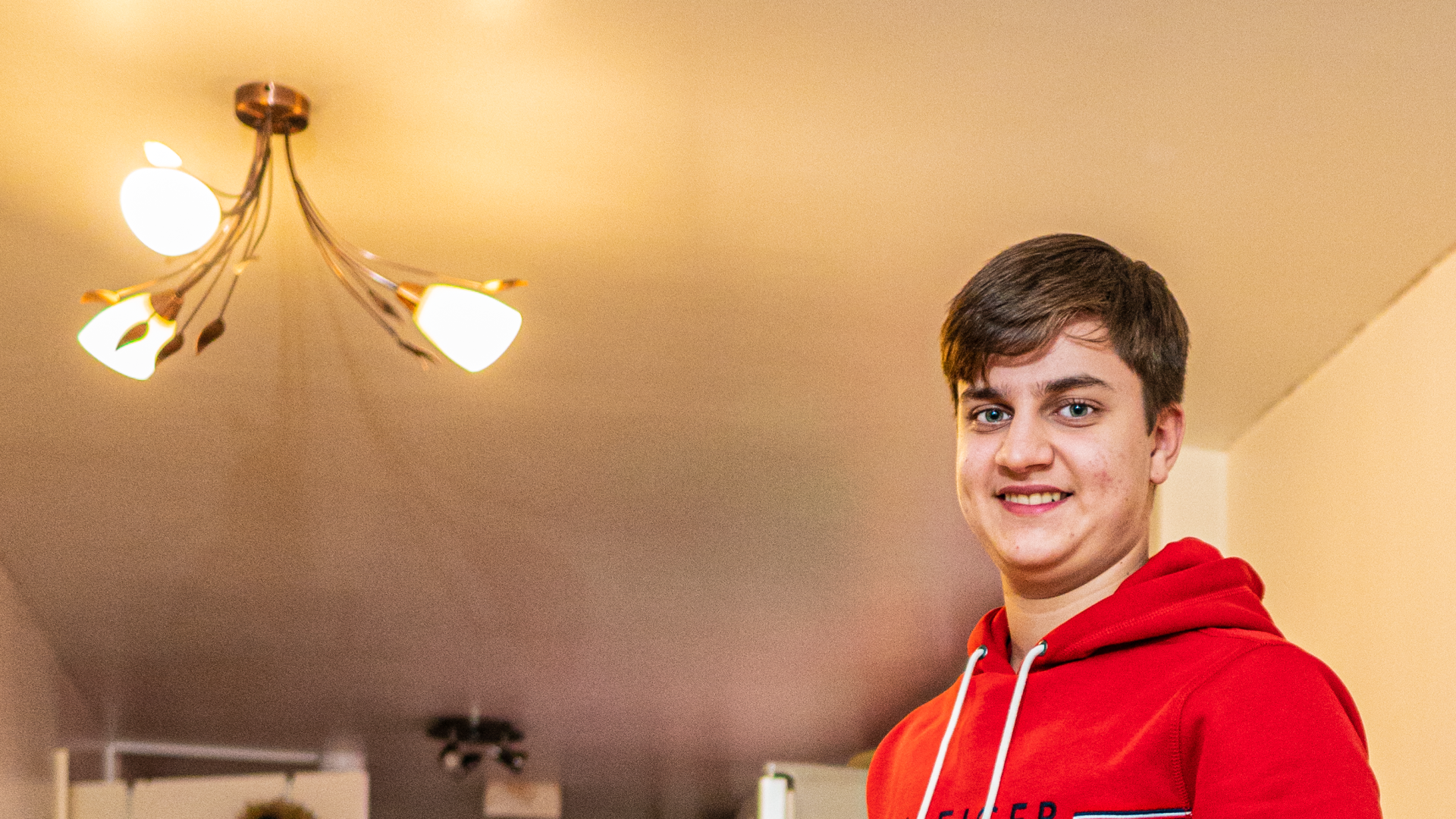 Adam's story
Adam, 15, IntoUniversity Walworth
"So the people that live in our flat is my mum and my dad and my two other brothers.
My favourite things are probably swimming and playing computer games. I like the competing aspect. For swimming I like the racing. For computer games I usually play Minecraft on the laptop, or action and racing games on a mobile. Minecraft is just really fun to play, and how you just have to survive in a world and try not to die, that's the part I like.
When I started at IntoUniversity I was pretty shy and didn't know anyone there, but after some time I started making friends there and I started talking. Now I enjoy going and doing the activities, and I like talking to the friends I made.
It's an easier way to do your homework, because I can ask people there to help me, like the students who know the subject and also the adults, so I get more experience in that subject. I used to struggle in Maths, but after being at IntoUniversity it's help me be more confident in it, and it's become easier for me.
When I get older I want to go to university, and I would like to study engineering and maybe start a company."