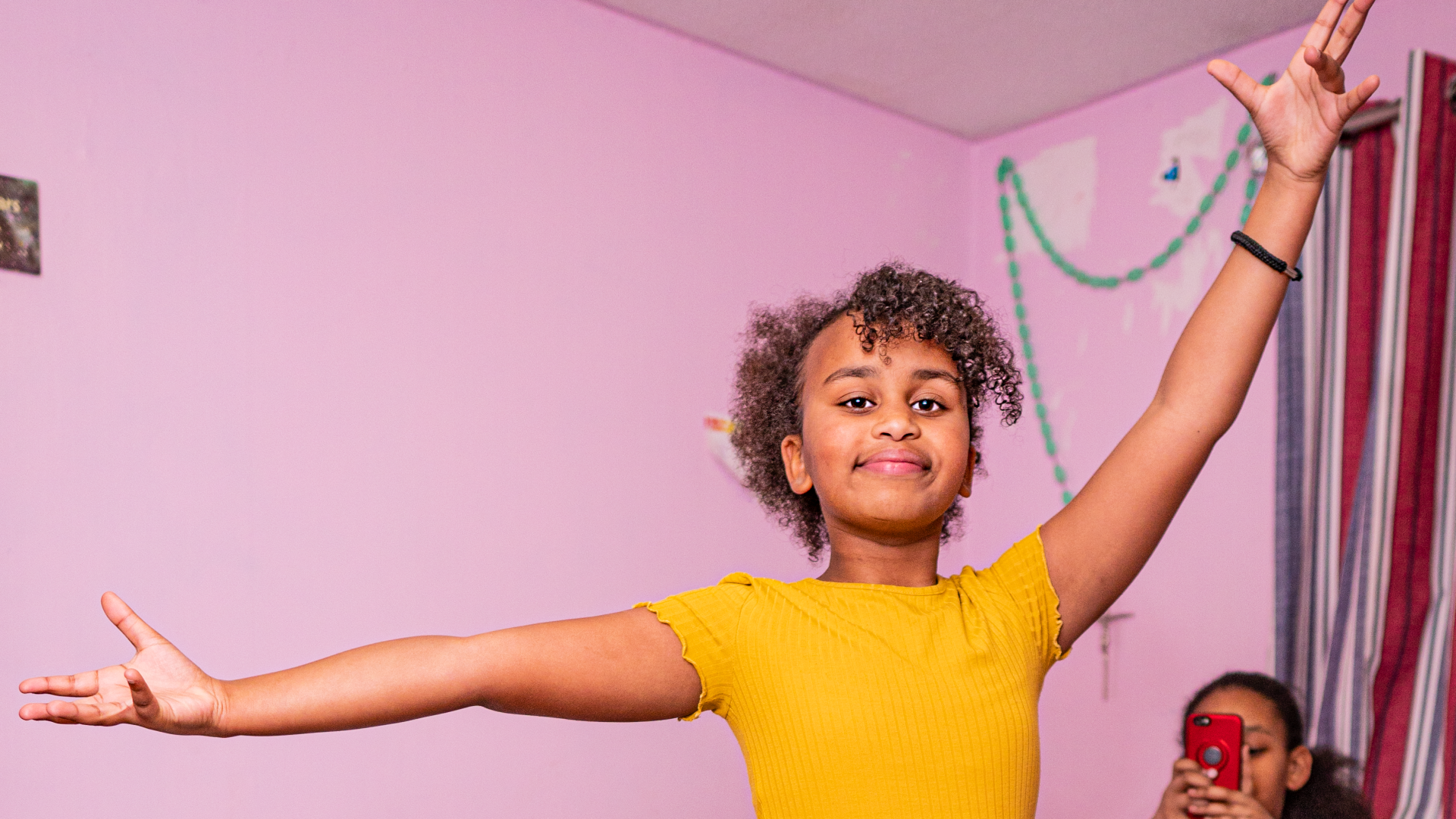 Betty's story
Betty, 10, IntoUniversity Nottingham West
"My favourite things are singing and dancing, gymnastics, and swimming which I just started.
Sometimes me and my cousin will make a singing duo. And then I also like making dance moves. There's an app called TikTok where you sing and dance to songs, and me and my cousin use it a lot, 24/7.
I'm interested in being a doctor, I want to help the sick; gymnastics coach, I like doing gymnastics and I've been going for two years; and a lawyer, my mum decides that I should be a lawyer; also an interior designer, I like designing and art.
Sometimes I don't understand my homework, so I like that I get help at IntoUniversity. They're kind. They all help you in any way, they won't just leave you with your hand up, they'll come to you straight away or after they finish with another person."