Who can apply?
If you work at a corporate organisation and are keen to support young people in learning about different career options and the working world, then this might be the opportunity for you! Corporate professionals are also welcome to apply on an individual basis.
What does the day involve? 
There are two ways to get involved: your organisation can host a group of 30 students in your office space, or volunteers can attend our centres to support workshops there. Volunteers from your organisation will prepare and deliver sessions between 60-90 minutes each, comprised of a short introductory talk about themselves and their career, an interactive activity to teach students relevant skills and a question and answer segment. IntoUniversity staff are always on hand to provide support throughout the planning and delivery of each session.
How often will I volunteer? 
This is a one-off volunteering opportunity. Careers in FOCUS sessions usually last between 60-90 minutes, with several sessions taking place over the course of a few days. Please note that most centres run their Careers in FOCUS programme between March-July and sessions run on weekdays.
I liked to think I was helping leaders of the future. I remember the people that helped me and it's nice to give back."
Careers in FOCUS volunteer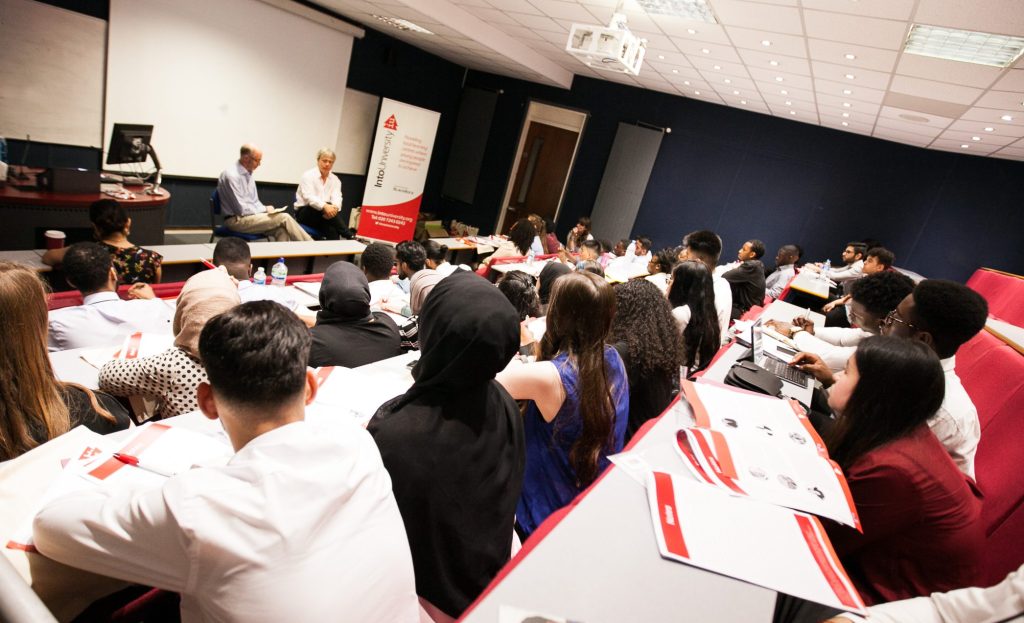 Support secondary students to gain an insight into the world of work.