Who can apply?
If you are a current university student or have graduated from any degree within the past two years and attend an eligible university, this opportunity could be for you!
What does the role involve? 
You will be paired with a young person aged between 10-17 years. You will lead one-to-one sessions, supporting your mentee with academic skills, social and emotional development, and future thinking. You will also attend group events with other mentoring pairs and celebrate your achievements at our annual Mentoring Celebration. 
How often will I volunteer? 
Mentoring meetings are one hour and pairs meet every two weeks throughout the academic year.
I was a little apprehensive about becoming a mentor, but I've loved the experience so far! The staff at IntoUniversity are extremely supportive and being able to help my mentee in achieving the goals they set in our first session is a very rewarding experience."
Madhiya, University Student Mentor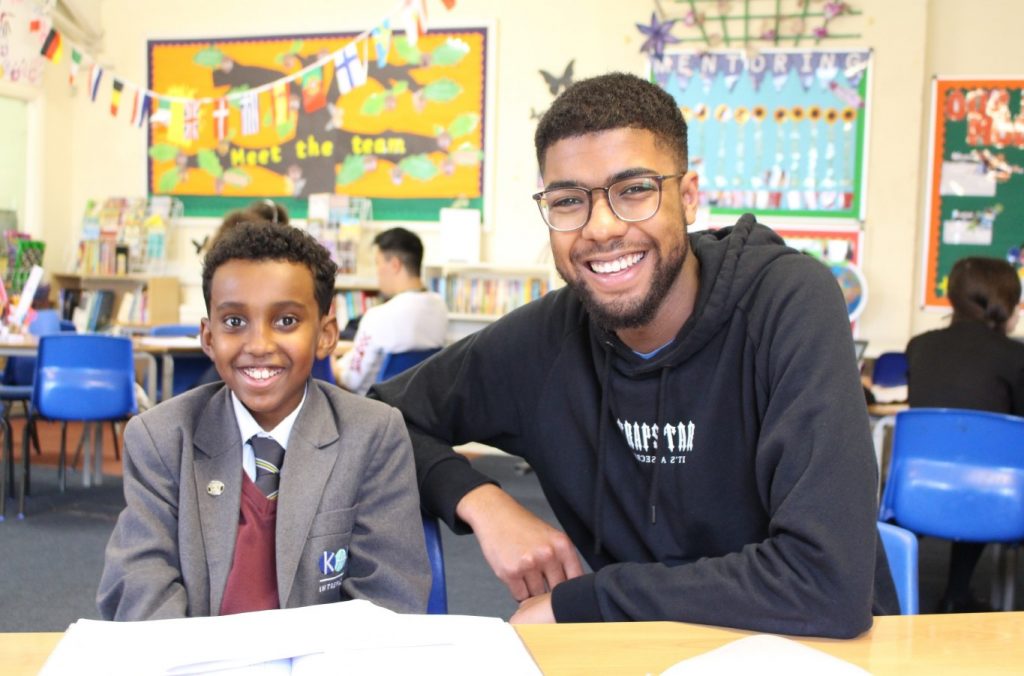 Mentor one of our students and support their academic, social and future development.